Madison Consolidated High School


Class of 1991
In Memory
Tom Simmons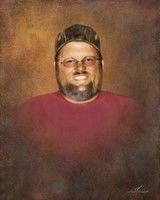 Let Us Pause To Honor the Memory of
Mr. Thomas Nicholas "Tom Tom" Simmons

Mr. Thomas Nicholas "Tom Tom" Simmons, age 42, of Hanover, Indiana entered this life on August 1, 1972 in Madison, Indiana. He was the loving son of Carroll Thomas Simmons and Nancy Faye Randall Simmons who survive. He resided all of his life in Jefferson County and was a 1991 graduate of Madison Consolidated High School. Tom was a member of the Madison Assembly of God Church and the Sons of the American Legion. While in school he enjoyed basketball and the building and trades program. He began working early in life as a meat cutter for the Star Food Store. He then began his career as a operator having worked for All Star Paving, Dave O'Mara Paving and Mack Construction. He was currently employed as an operator for Sedam Contracting and had a total of fifteen years with the company. Tom enjoyed NASCAR, racing, fishing, hunting, working on motors, and his family. You never saw Tom that he didn't have a smile on his face and was a fun loving guy. Thomas died on Thursday, April 30, 2015, at 4:00 p.m. at the emergency room of King's Daughters' Hospital in Madison, Indiana from injuries suffered in a car accident.


A LOVING FAMILY
Thomas will be missed by his loving father, Carroll Thomas Simmons of Madison, Indiana; his loving mother, Nancy Faye Randall Simmons and her companion, Rob Bowman of Gratis, Ohio; his loving sister, Cora Hammons and her husband, Kevin of Versailles, Indiana; his loving brother, Troy Simmons and his wife, Tammy of Lexington, Indiana; his niece and his nephews, Carly Beth, Zeb, James and Jody; his loving companion, Dawn Ranshaw of Hanover, Indiana; his uncles and his aunts, Ernie Owen, Bill & Marilyn Owen, Avanell Randall, Melvin & Debbie Randall, Wanda Jackson, Paul Bird, Jimmy & Mary Simmons, Elaine Simmons and Sharon Bliton; several cousins and other relatives. He was preceded in death by his maternal grandfather, Robert Paul Randall, his maternal grandmother, Corabell Sedam Owen Chambers, and his paternal grandparents, Robert and Lorraine Simmons.

FUNERAL CEREMONY
Funeral services will be conducted Tuesday, May 5, 2015, at 1:00 pm, by Pastor Judy Howard Stater at the Morgan & Nay Funeral Centre, 325 Demaree Drive in Madison, Indiana. Interment will follow in the Carmel Cemetery near Hanover, Indiana.