Madison Consolidated High School


Class of 1991
In Memory
Kevin Marcum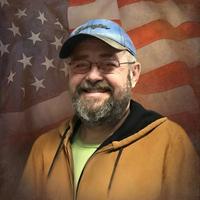 Mr. Marcus Kevin Marcum, Jr., age 50, of North Vernon, Indiana and formerly of Deputy entered this life on November 8, 1971 in Madison, Indiana. He was the loving son of Marcus and Cassie Wanda Turner Marcum. He was raised in the Deputy community and graduated from Southwestern High School in 1993. Kevin then attended heating and air conditioning school. He was inducted into the United States Army and rose to the rate of private and honorably discharged. Kevin drove a truck for IMI and was office manager for 14 and a half years. For the past five years, he worked as a self-employed carpenter. He was a member of the Solid Rock Community Church near Deputy. Kevin died on Thursday, December 30, 2021, at 7:50 p.m. at the IU Health Hospital in Indianapolis, Indiana.
Please Click Here to View the Video Tribute
Please Click Here to View the Funeral Service Recording
A LOVING FAMILY
Kevin will be missed by his loving mother, Cassie Wanda Turner Marcum of Deputy, Indiana; his children, Kamryn Grace Marcum, Kallyn Hope Marcum, and Karllyn Faith Marcum; his sisters, Tina Kuzdal and her husband, Carl of North Vernon, Indiana, Tonja Roethemeier and her husband, Ken of Nashville, Tennessee; his brother, James Marcum and his wife, Kim of Cincinnati, Ohio; his nieces and nephews, Amy (Michael), Emily (Shane), Jacob, Kinsley, Abby (Jason), Sarah (Bo), Ryan, Megan, C.J. (Austin), Jessica (Jonathan), and Christopher; 18-great nieces and great nephews; his aunts and uncles, Louise and Roy Sutter, Kenny Turner, George and Patricia Turner, Pastor G. B. Turner and his wife, Jenny; and other relatives. He was preceded in death by his father, Marcus Marcum, died May 6, 2008, his maternal grandparents, James and Callie Watts Turner, his brother, Elbert Wayne Marcum, and his nephew, Caleb Kuzdal.
FUNERAL CEREMONY
Funeral services will be conducted on Wednesday, January 5, 2022 at 12:00 noon by Pastor Mike Shuler at the Morgan & Nay Funeral Centre, 325 Demaree Drive in Madison, Indiana. Interment will follow in the Dupont Cemetery in Dupont, Indiana.
VISITATION
Friends may visit Tuesday, January 4, 2022 from 4:00 p.m. - 7:00 p.m. and Wednesday, January 5, 2022 from 10:00 a.m. until the time of service at the Morgan & Nay Funeral Centre, 325 Demaree Drive in Madison, Indiana.
MILITARY HONORS
A final salute with military honors will be provided by the Major Samuel Woodfill Post No. 9 of the American Legion.
MEMORIAL EXPRESSIONS
Memorial contributions may be made to Kevin Marcum Remembrance Fund. Cards are available at the Morgan & Nay Funeral Centres of Hanover and Madison. Online condolences, remembrances and memorials can be left at www.morgan-nay.com